Welcome to Jengas. Designers & Developers Making the Web a Better Place.
Jengas Digital Solutions in Dayton Ohio's premier IT Project Management,  Web Application Solution Provider and Website Design Company.  We specialize in unique online solutions for your business, including custom CRM and CMS solutions. We Manage Complex I.T. Projects from Start to Finish,  Ensuring Quality, Efficiency, and Oversee & Direct Implementation, Support, and Training On-Site. Our business services include crafting custom websites, build fully functional and integrated back-end solutions that connect your 3rd Party Business Software & Services and website to accelerate your business processes, and provide a full suite of online and offline marketing solutions and consulting to engage your potential clients both online and offline.
Get a Free Quote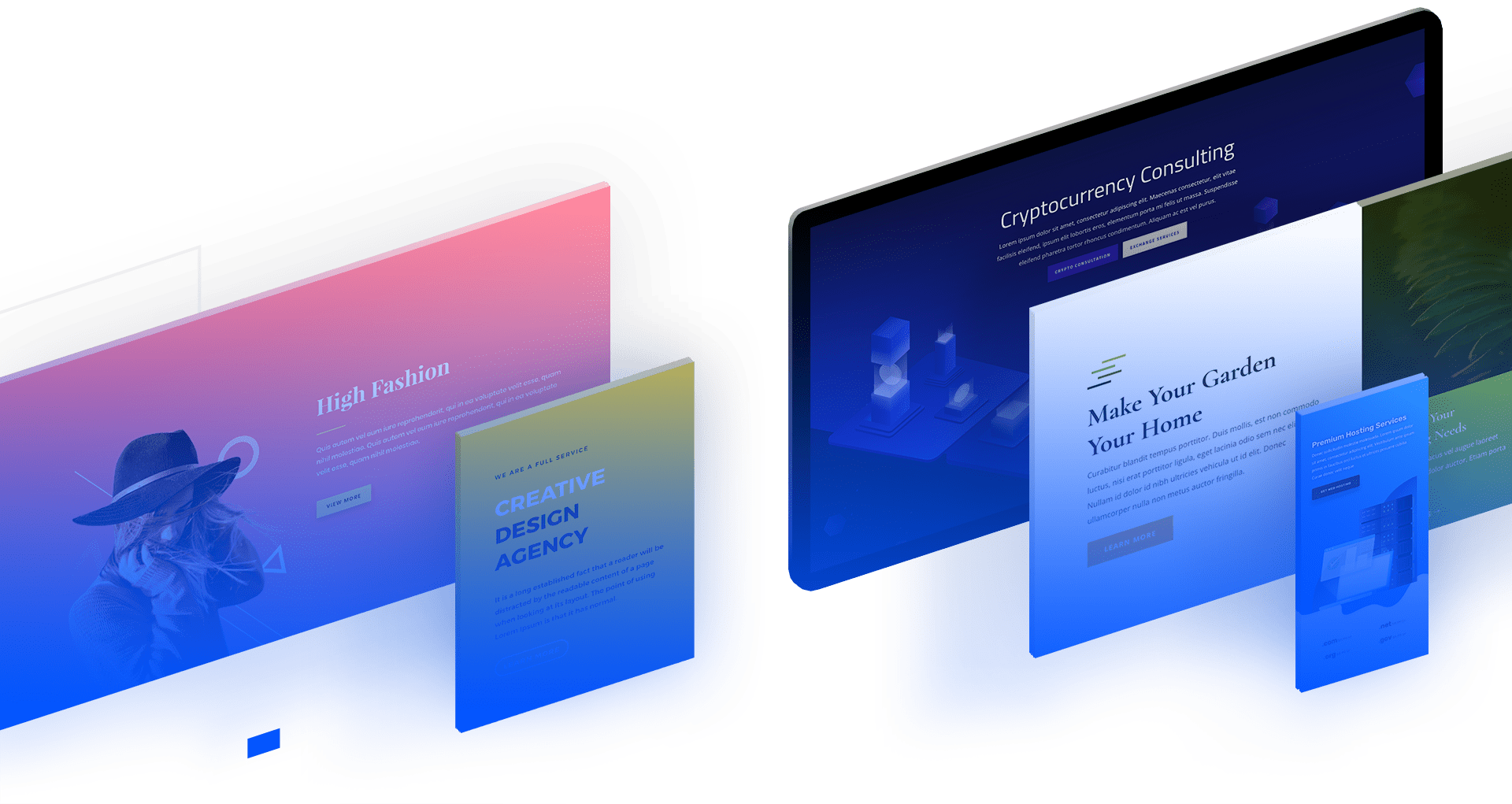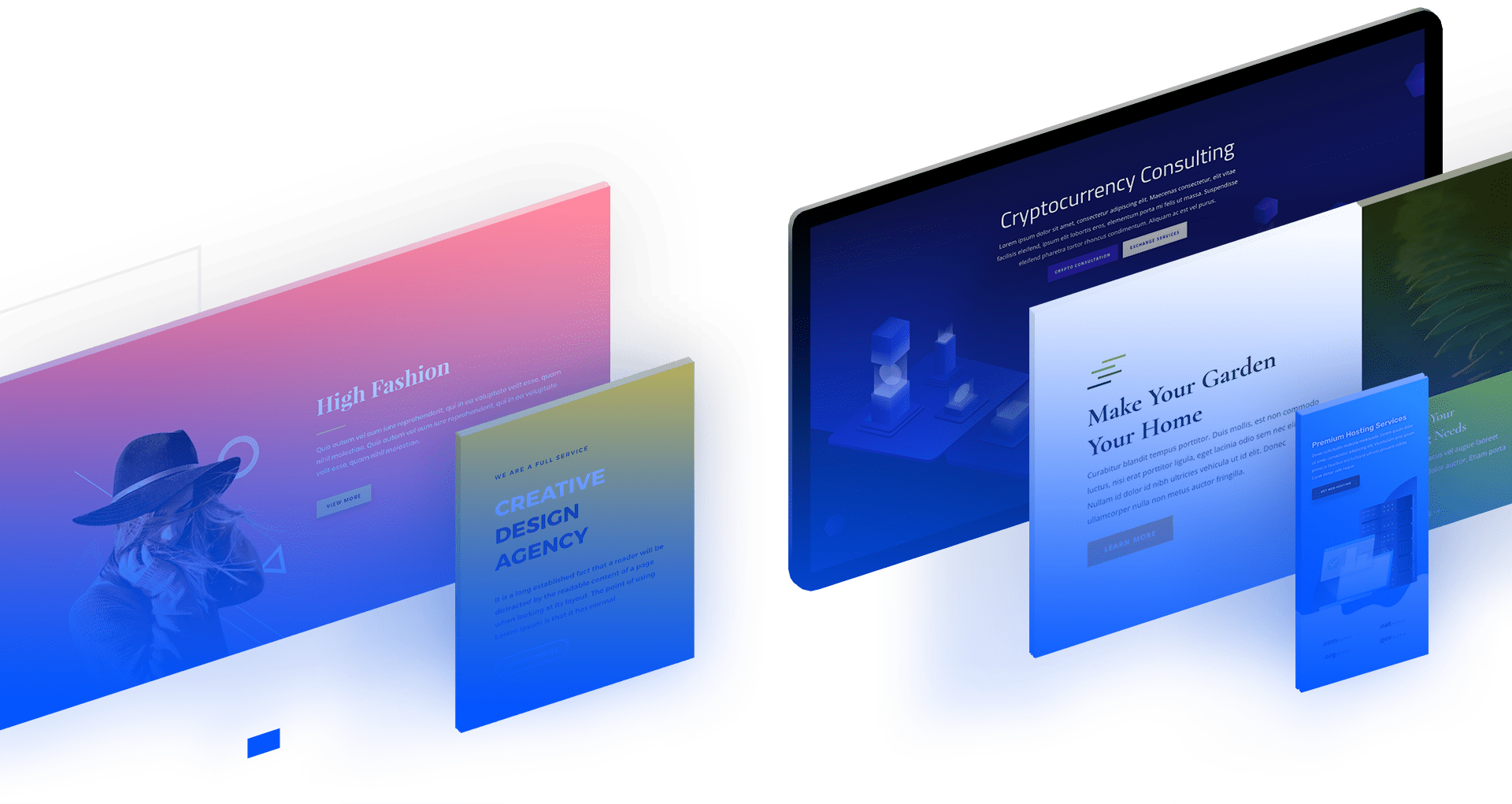 Innovative Project Leadership
Our project management solution brings innovation, solutions, problem solving and experience to your I.T. project.
People are the asset
I.T. Project success relies on the people involved in all segments of the process. Our Senior I.T. Project Manager works with the strengths of each individual within your teams in order to foster an environment of confidence, optimism and increase quality and productivity.
We Provide Solutions
Thorough, Detail Oriented Planning, Efficient Delegation based on strengths, and Creative Problem Solving on the fly are our specialty. We apply a positive, strengths based collaborative environment to discover creative and innovative solutions to unforeseen issues, and to create a positive, cohesive work environment on your project.

I.T. Project Management
Qualified, Professional I.T. Project Management Services available for hire or freelance, on-site, on time, and in budget. Our Senior Project Manager is uniquely qualified having 2 decades of experience ranging from hands-on development to Senior Project Management, directing teams of project managers and developers on complex Programming, Application, and custom business system conception, design, building, deployment and support.

Website Design
Your company website is the public face of your business. In order to be successful in today's marketplace, websites must be engaging, mobile friendly, and interractive. Contact us today for a free website evaluation.
Website Design
We engineer the public face of your business with User Experience in mind! An attractive, intuitive website engages with customers and creates more business opportunities for your company.
Branding & Logo
We specialize in taking the look and feel of your business and presenting it online in a way that draws in and engages your target demographics in a way that is consistent with your desired image and modern design techniques.
Content Strategy
We work with you to develop and deploy content to your website and social media that is consistent with your brand and business voice to create more conversions.
Built From Scratch
We engineer solutions. Whether you ened a secure back-end client portal, secure messaging, web-to-text solutions, or communication between your existing company software and your website, we can build it. Contact us for a free evaluation and quotation.
Design based on your business
If you can imagine it, we can build it. Our online solutions are built with you in mind. Our goal is to make each custom web application function in a way that is most natural to your workflow and that creates a more efficient business process for your company.
Maintenance & Updates
Jengas offers ongoing maintenance and update plans, even if your website or internal software was not built by us. We also offer affordable WordPress maintenance and update plans that bring you piece of mind and include minor design updates at a very resonable price. 

CRM and CMS Website Development
Today's website needs to do more than just showcase your business online. Contact us today to learn more about custom CRM and CMS solutions, web-service development and integration, and unique solutions to bridge your website to automated systems that help your business grow.
project management / development
DNA Computers
Managed development and deployment of integrated systems including website, CRM, POS, and SIP Phone system. Integration with 3rd party software, full automation of incoming phone calls to CRM and POS. Automatic inclusion of outgoing phone calls to customer ticket system. Server Setup on-site to automate deployment of critical software services.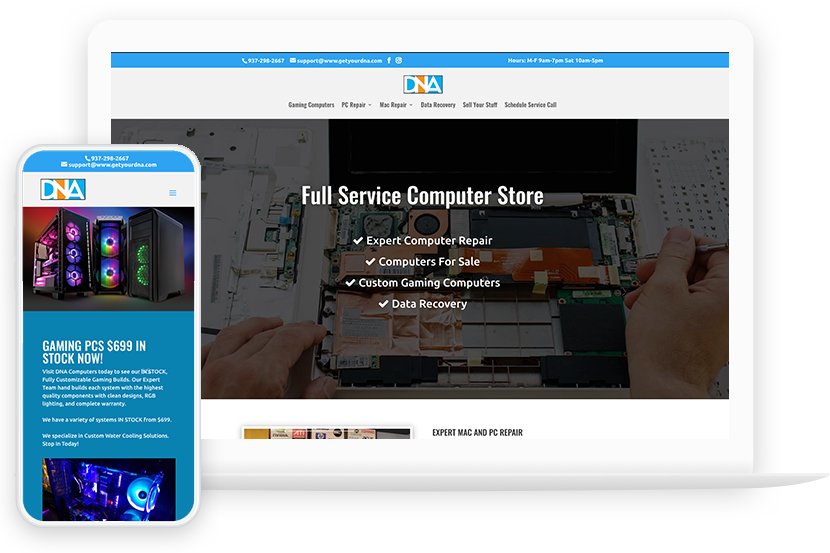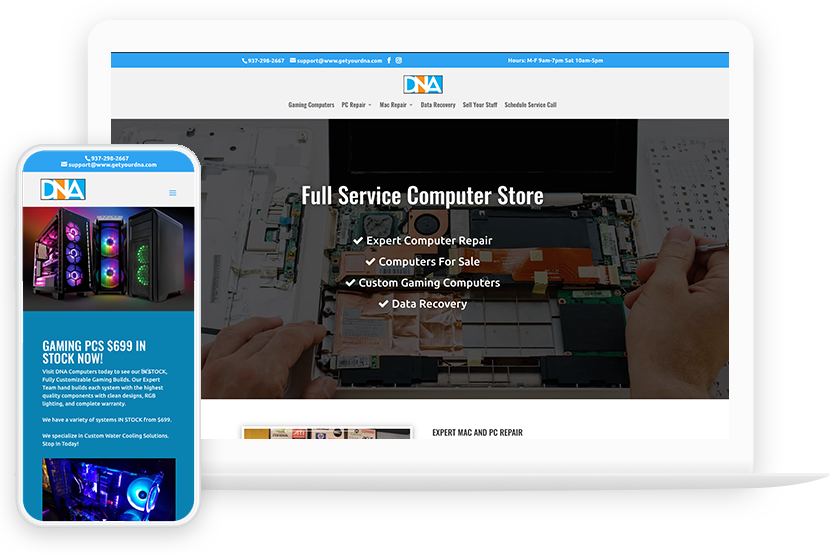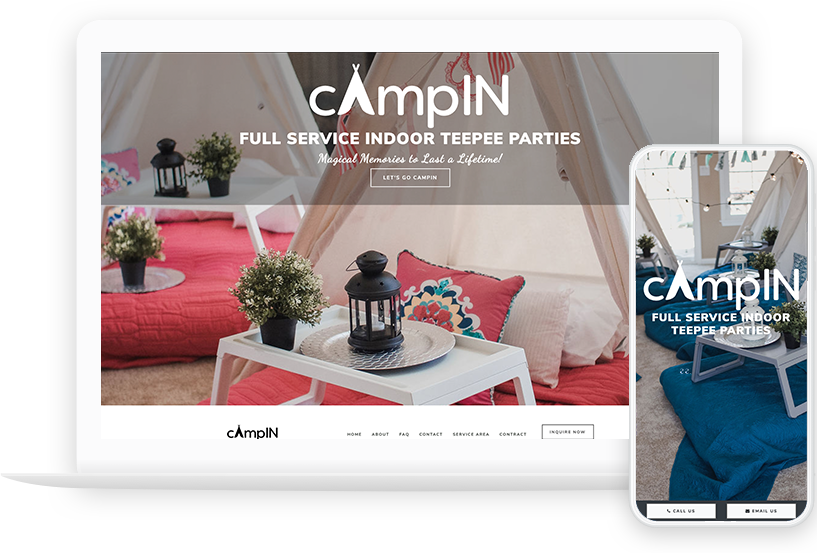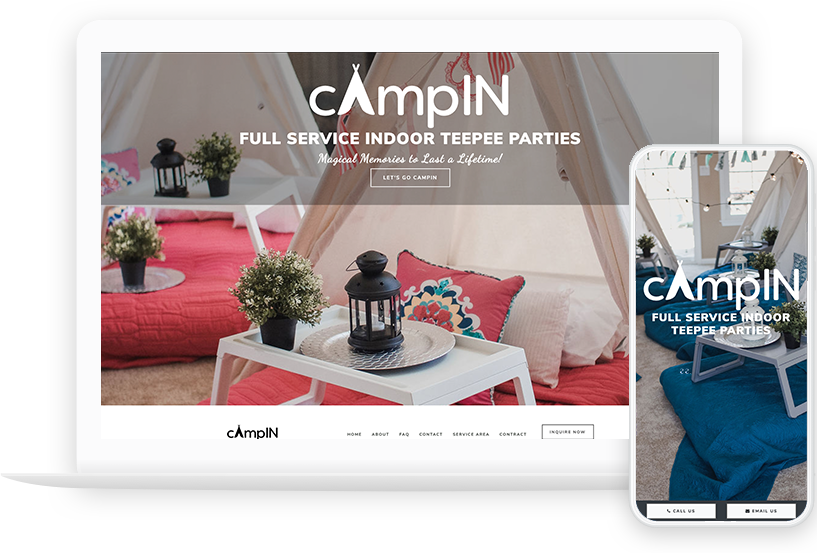 Website design
CampIN Dayton
CampIN Dayton is the premier Teepee Party Provider serving Dayton Ohio and surrounding areas. Full design using input from client. Created custom messaging and quoting capabilities. Mobile-first website design with one click conversion by call or email. Built on a base of Expression Engine with custom webform and inquiry management.
Website Redesign
BHA Piano Center Website Design and Customization
BHA Piano Center is a piano store located in Dayton, Ohio. We began developing for BHA Piano Center in 2014. One thing that has always elevated BHA Piano above their competitors is the quality of the content that they create. Our goal is and has always been to showcase that excellent written, photographic, and video content in a way that makes it easy for their customers nationwide to feel as if they are looking at any particular piano in person while viewing it online.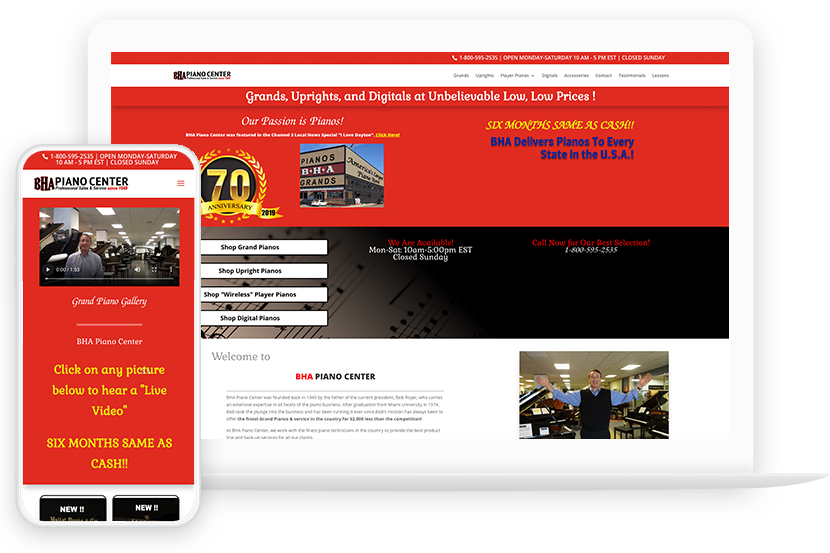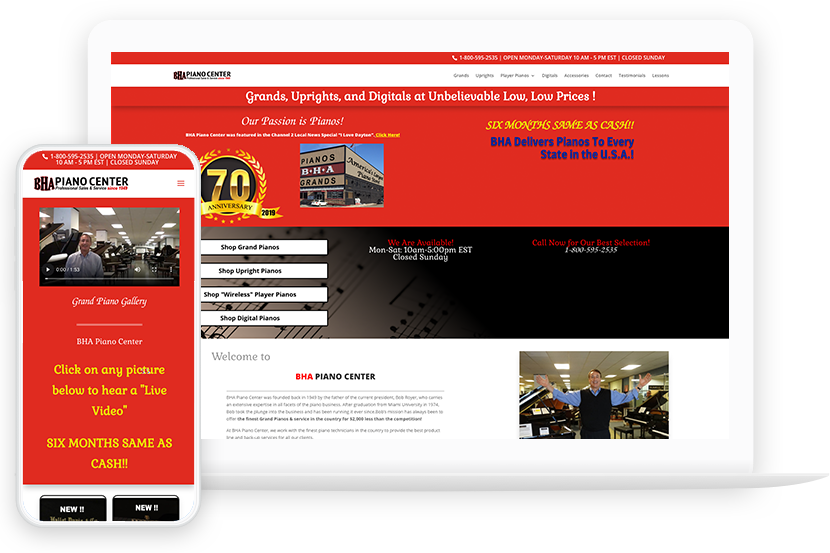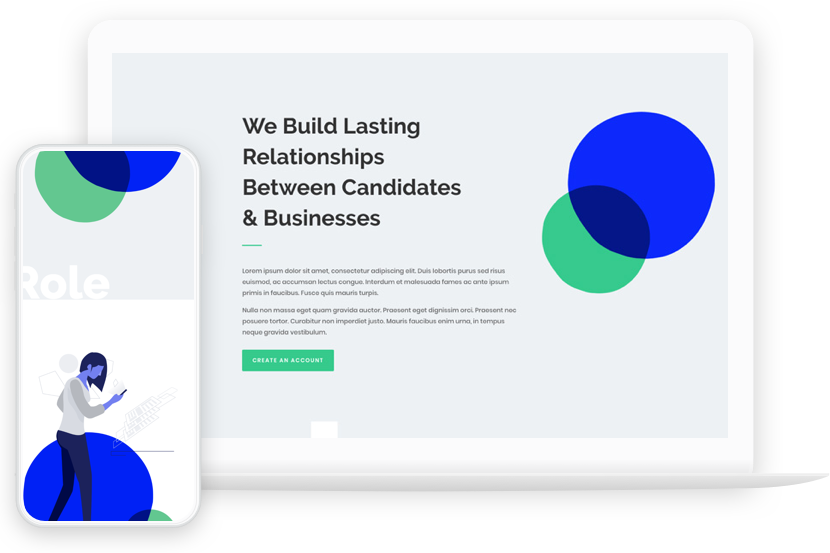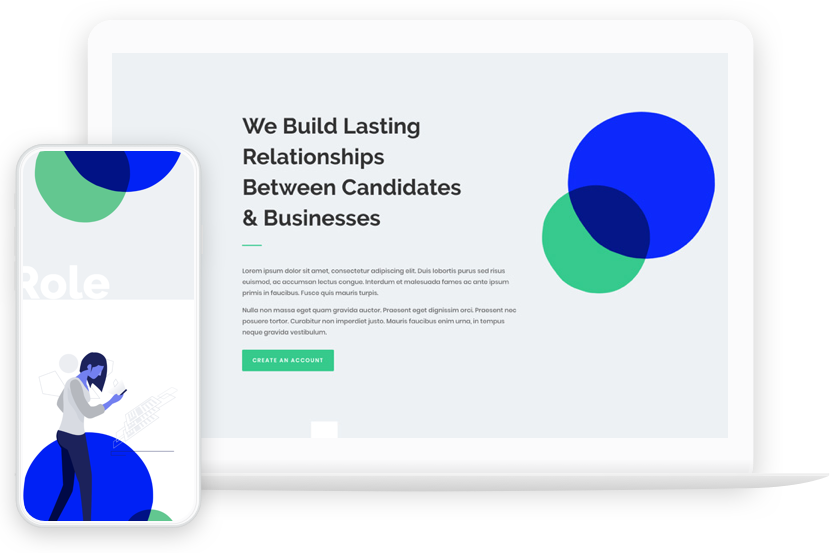 I.T. Project Management
Industry Specific Website, CRM, and Back Office Integration
Project planned and designed collaboratively with client. Software solution designed and implemented to meet and exceed client expectations and goal to move from emerging business to industry leader in a very competitive market segment. Confidential Client. General Project Information available upon request.
"Jengas Digital Solutions has been absolutely fantastic to work with! Not only have they been instrumental in taking us from having no online presence at all to one of the best online presences in the industry, but they have also increased the amount of traffic to our business and website substantially! Working with Jengas is a breeze. They are always attentive, timely, understanding and have great collaborative ideas to help grow our business and take it to new heights. If we think of an idea that would really help our business online, but couldn't possibly think there was a way to actually create it – Jengas will not only research it, figure it out, but they'll also have it up and running as quick as possible to make sure our business can take full advantage of the idea! Thank you very much Jengas!"


Ready to Start a Project?
WE ARE Available for Hire or Freelance
Connect With Us
Questions? Comments? We would love to hear from you! Jengas Digital Solutions is proud to be the digital partner of Your Friendly Neighborhood Computer Store, DNA Computers.
Reach out today and we will respond within 1 business day (usually faster!)